To provide humanitarian and medical aid to Ukraine using a needs-based, fully transparent approach ensuring the help gets directly to those that need it most.
Our Focus is on the Freedom and the Future of Ukraine.

Brock Bierman
Ukraine Focus
A convoy of hope and 'desperation': Volunteers drive ambulances from Virginia to Baltimore in effort to aid Ukraine
Baltimore Sun – 
Since May of last year, the nonprofit organization Ukraine Friends and the Volunteer Ambulance Corps have donated and delivered 90 ambulances to Ukraine. Most have been handed off to the country's Territorial Defense Forces, a reserve branch of Ukraine's military. Read the Article
The Hill – 
Given the crisis in Ukraine, we need to rethink our assistance. We need to support Ukraine now, learn from our past mistakes, and pay more attention to this region going forward. Read the Article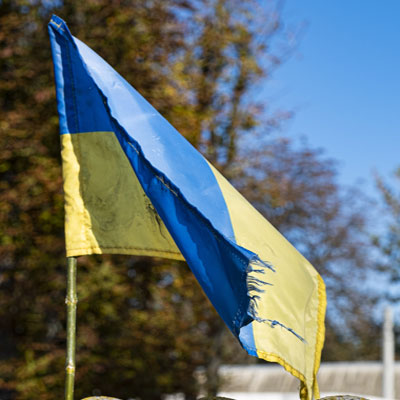 Transparency
Our donors know exactly how their funds are bring used and see first hand the impact it's having.
Accountability
The aid we provide is directed to those who need it most and delivered on a needs based priority through strategic partnerships at all level of government and nongovernmental organizations.
Community
Everything we do is focused on strengthening the Ukrainian community with specific emphasis on communications, collaboration and cooperation.
Partnership
We have relationships with the highest levels of government as well as local organizations on the ground and around the world.
Ukraine Focus
5900 Barclay Avenue
PO Box 150171
Alexandria, VA 22315
202-714-1288
© Ukraine Focus is a 501(c)3 organization as defined by the tax code of the United States and all donations made directly to Ukraine Focus are tax-deductible to the extent allowed by law.