Donors seldom get to see their gifts put to work, but that was exactly the experience my wife and I enjoyed after providing funds to ship ambulances, children's clothing, food, and solar-powered lamps to Ukrainian refugees. The continuing Russian invasion of the eastern European nation has sent thousands of civilians fleeing their homes, slaughtered regiments of soldiers defending the country, and destroyed the electrical infrastructure plunging the nation into darkness.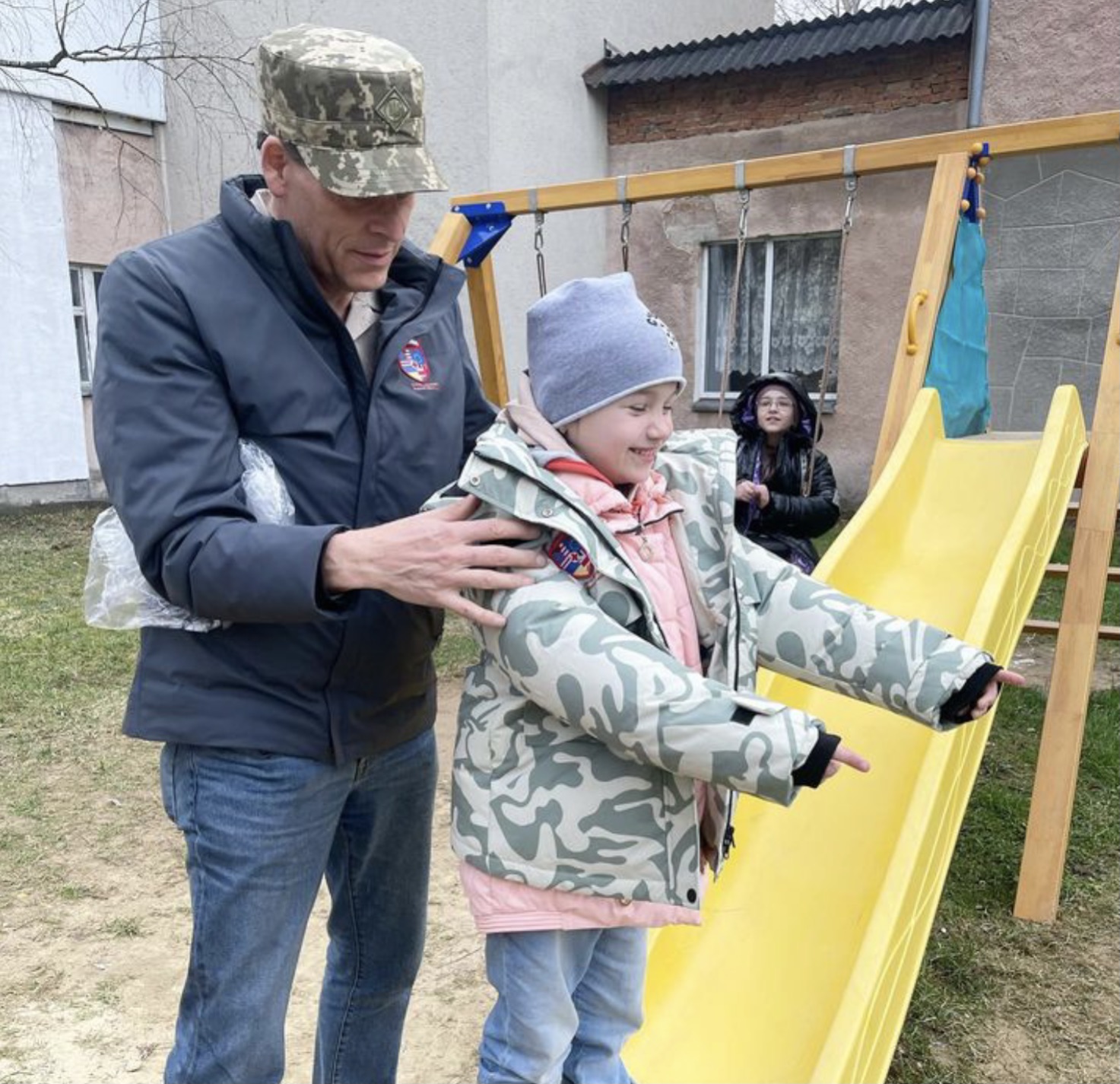 Disturbed by these conditions and the continued Russian cruelty, we have made donations of time and money to the non-governmental organization Ukraine Focus for several months, helping provide medical supplies and equipment for troops and civilians. I had even joined a convoy of volunteers to drive twenty refurbished ambulances from our area in Virginia to the port of Baltimore to be placed on a ship bound for Europe.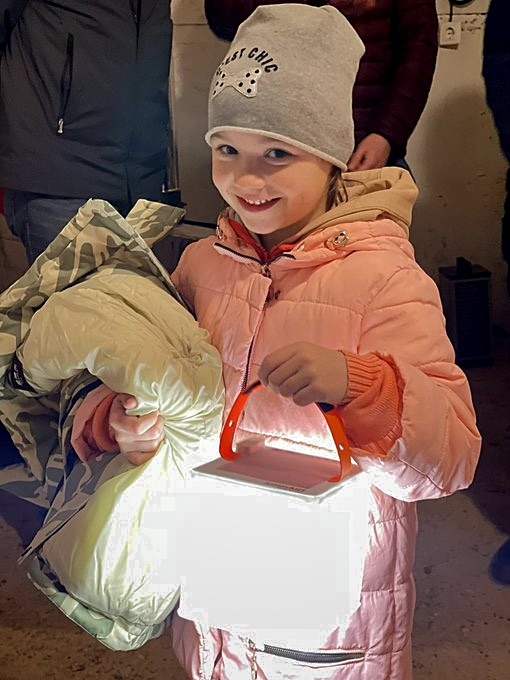 That's when my wife and I got an urgent call from Brock Bierman, President and CEO of Ukraine Focus, a small charity out of Washington DC, and who was leading a humanitarian mission to Ukraine to deliver 3 ambulances, solar lamps, and more than 2000 coats through a program called the Volunteer Ambulance Corps. Brock, said that he had been given a supply of warm coats for children, but he lacked the funds necessary to ship the clothing on the plane with him to Europe. We provided the funds for the venture.
Then came the miracle. In a series of photographs posted on the social media sites Facebook and Instagram, we saw the bags of clothing loaded at Dulles Airport, watched as the cargo was placed into ambulances in Europe, and, finally, saw the clothing, food, and solar-powered lamps distributed to children, women, and men in the town of Chernivtsi, Ukraine. These people were displaced from their homes in areas the Russians had invaded and resettled temporarily in the western area of the country. Fleeing the invaders, they had lost most of their possessions.
The most amazing shot was that of a young girl who had received both a jacket and a lamp. In the picture that warmed our hearts, the glow on the girl's face is amazing. She is overjoyed by these modest gifts that will make her life a little warmer, a little brighter than it was before. It is all we needed to assure us that we will continue to back the efforts of Ukraine Focus to relieve suffering and protect the struggling nation.
Hundreds of other individuals have provided funds for people like those in the photographs. But the need is great, and more donations are urgently needed. Please visit the website: UkraineFocus.org.,to learn how you can support these activities.
Bill Walker
Staunton, Virginia